Alpine Journey
It's time to complexify things with Terragen 4. More shaders play with atmosphear and clouds, it's crazy how powerful the tool is. Start a bit of population for trees with realy low details, because of the distance first, and also my processor, burning with multiple renders.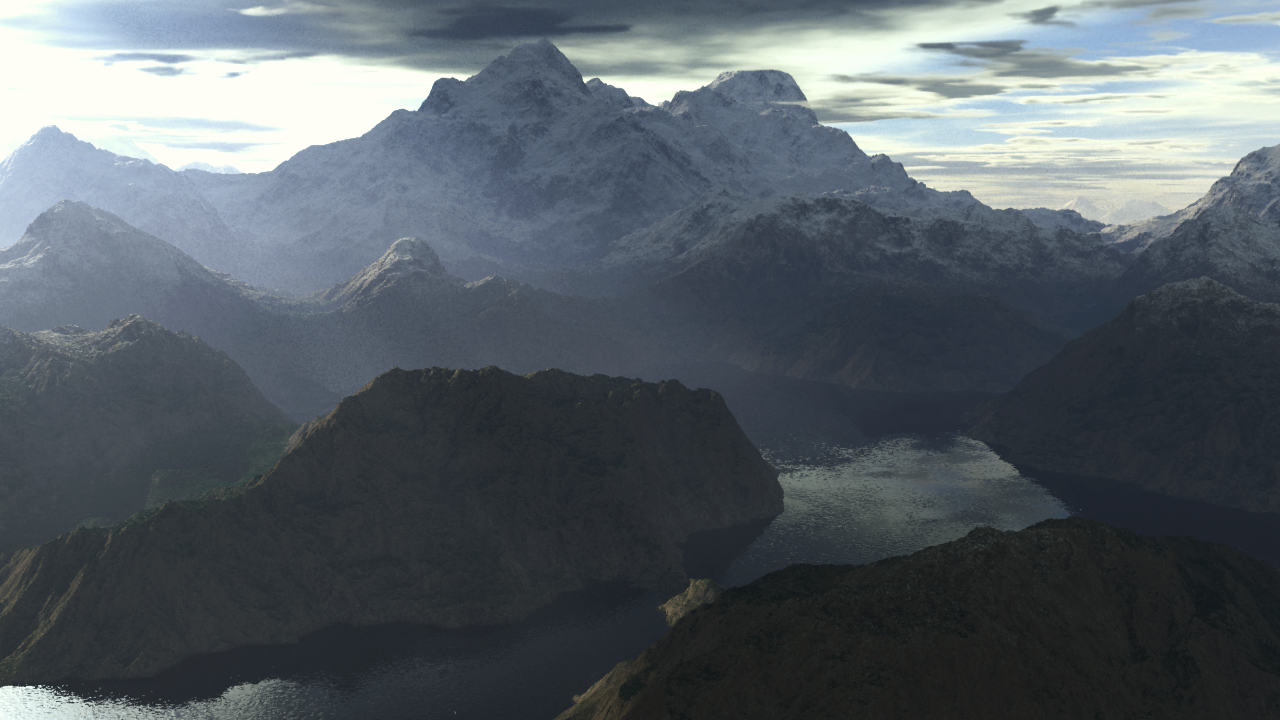 First light and cloud ambiance on this alpine landscape.
Second ambiance, pink morning like.